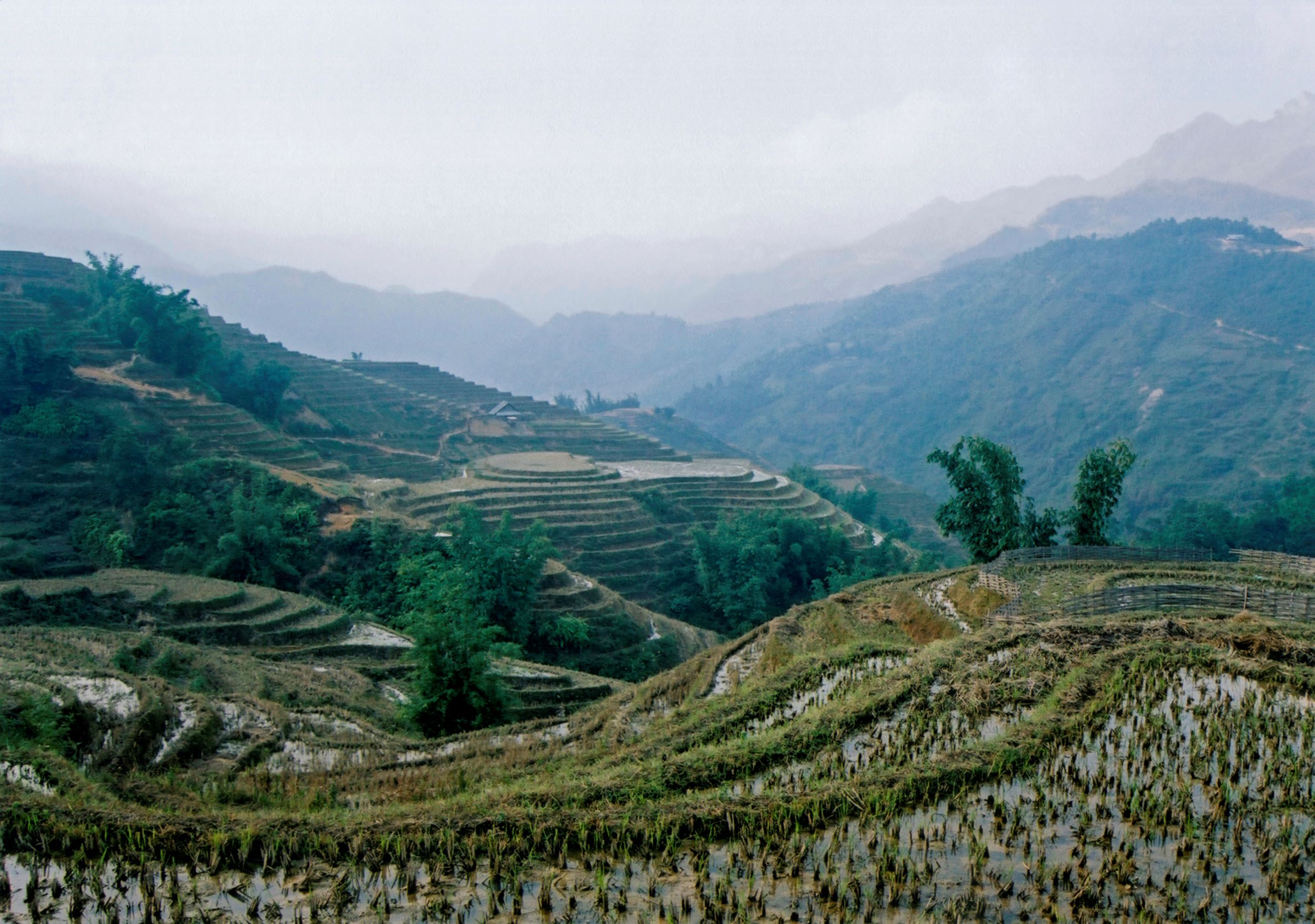 Theory of Change
The Landscape Resilience Fund provides funding for a wide range of activities, which all contribute to the shared impact goal of improved climate resilience for smallholders, SMEs and landscapes. Our Theory of Change maps how our fund workstreams contribute to that goal.
The mission of the LRF is to enable the most vulnerable people in rural landscapes to effectively adapt to climate change.
Despite the intensifying frequency and impact of physical climate risks, only a fraction of climate finance goes towards climate adaptation – and virtually none of it comes from the private sector, a key problem that the Landscape Resilience Fund seeks to tackle.
The two main workstreams are:
Providing loans and technical assistance to SMEs that increase climate resilience for smallholders and,
Funding for landscape-level activities to improve governance and strengthen supply chains.
The LRF is unique in investing in SMEs and landscape activities at the same time, under a shared governance structure with shared objectives. The scale-up of chosen SMEs improves local livelihoods, promotes sustainable agriculture, and contributes to the sustainability of the wider landscape. Simultaneously, the landscape-level activities facilitate knowledge sharing, improves conservation outcomes, and creates an enabling environment for SME investments.
The two workstreams mutually support one another. They jointly support the training of farmers and SMEs, which benefit both the SMEs as well as the landscape that they operate in by mobilising more finance. Landscape-level activities such as SME identification and the improvement of the investment environment for agricultural SMEs in return support and contribute to the ongoing SME investment efforts.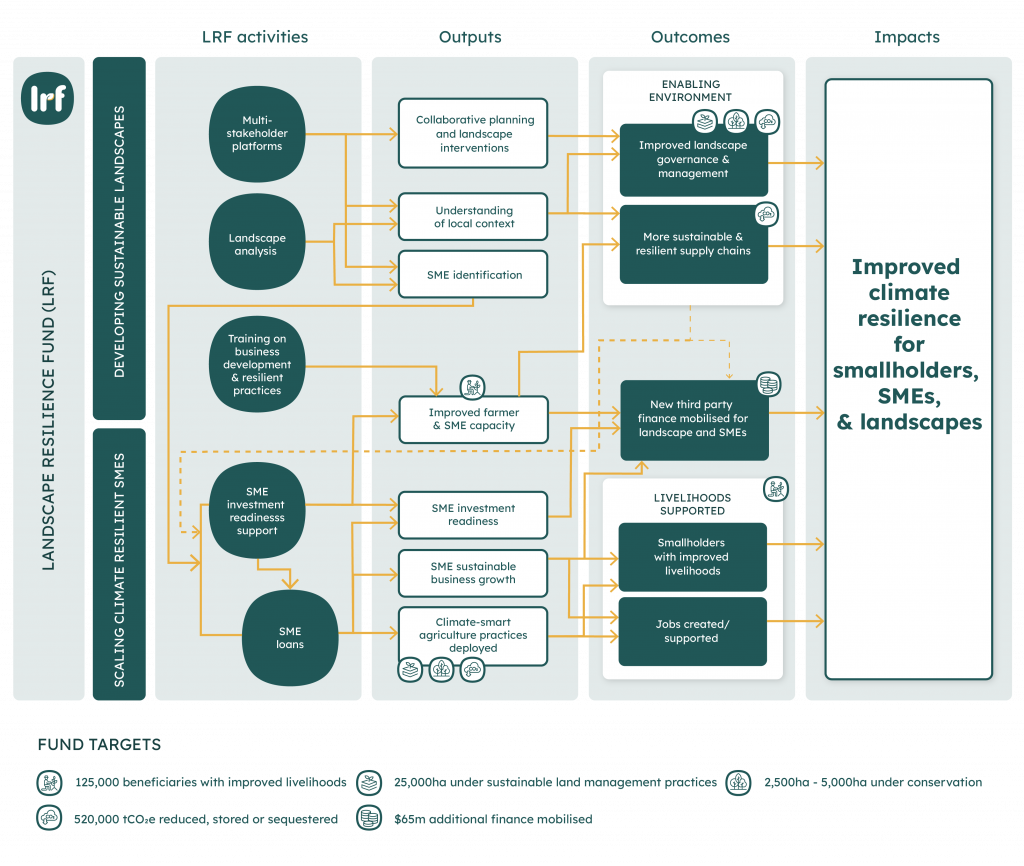 Multi-Stakeholder Platforms

Structured and long-term engagement of stakeholders from the local community, private, public, and civil society sectors. They work to identify needs, opportunities, and risks in the landscape, develop a shared vision of sustainable landscape development, and support participatory decision-making.

Landscape Analysis

Analysis of climate trends and impacts within a landscape. It considers environmental and social risks, maps stakeholders and initiatives, and identifies investment opportunities.

Landscape interventions

Activities and initiatives agreed upon and implemented by landscape stakeholders that support improved governance, more sustainable supply chains, and finance mobilisation for the landscape.

SME Investment Readiness Support

Through partially reimbursable grants or direct services, adaptation SMEs receive the support they need to meet the investment criteria of the LRF and other investors.

SME Loans

Through flexible and affordable term loans, adaptation SMEs have the financial means to scale and expand their business models.